When you think about cabinets does your mind immediately go to the kitchen? Well, you are not alone there my friend. The majority of cabinets that we have in our homes are in the kitchen. But, they don't just belong in the kitchen.
Many custom cabinet shops can help you put cabinet specialties all around the house. They could go in kid's rooms, mudrooms, bars, and living rooms just to name a few. Keep scrolling and reading and you will see some work that Creation Cabinetry has done in the past of cabinets that are not just in the kitchen.
Bathroom
The next most common place where you'll find cabinets is in the bathroom. They are normally used for your bathroom vanities. Maybe it's one cabinet in your powder room or one with a double sink in your master bath. Custom cabinet shops can do it all. The best part about it is that it can be fully customized to your needs and wants.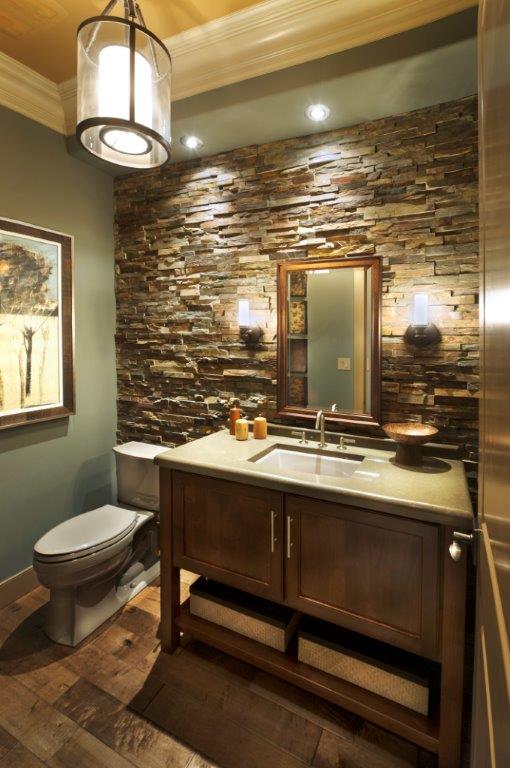 Mudroom
Mudrooms tend to be the first rooms that greet you if you have one in your home. We normally have tons of shoes and coats in there and it's probably the place where you store things like your kid's winter gear. Mudrooms are great because it's the place where you store anything that you need to grab right before you leave the house. Normally, they tend to have a bench and a few hooks to hang coats and keys on. However, these are great rooms to have cabinets in because by being able to store everything, it will keep your mudroom clean and organized. When you or a guest first walk into your house, you will walk into an open, organized room.
Bars
With custom cabinetry, the carpenters can make the cabinets any way you would like, including into bars. I am not talking about your typical cabinets with a counter where you store your goods underneath. I am talking about the kind of bar that you would find in your local sports bar. It is all custom to the size and shape that you would like it to be! There are also a ton of cool gadgets that you can throw into your bar like wine racks or refrigerators.
Living Room

Our living rooms tend to be the place we go to relax. It is also the place where most guests will hang out when you have them over. I don't know about you but if my living room is a mess, I have a hard time relaxing because having any clutter can leave you feeling stressed. Our living rooms can be filled with small miscellaneous items that don't really have a home (for example random remotes that you don't know what they go to anymore). Well, cabinets are a solution to our problem! They can be placed into the wall to maximize the space of your living room while also maximizing your storage space. It also looks amazing and will leave your guests envious.
Kid's Room
This is some of my favorite work that we do. Simply because it is so unique and something that your kids will enjoy forever. Not everyone has the space to have what looks like a learning center in their homes, however, cabinet specialties are a great way to keep things stored. Whether they are in your basement, your living room, kid's rooms, etc., it helps you keep your house organized. It is also a way to teach your kids to be organized and keep things clean instead of them leaving their toys everywhere and it looks a lot better than a toy bin.
Cabinets look great in kitchens but there is so much that you can do with them. At Creation Cabinetry, we do cabinet specialties. We aren't scared by some of the unique requests, we get creative.