Kitchen
From Kitchen Remodeling to Kitchen Cabinets, Creation Cabinetry LLC is one of the most experienced Kitchen Remodeling, Cabinet Builders and Installers in the area, with our unique "we do it all" service approach to kitchen cabinets. Our expert team of Designers, Kitchen Cabinet Makers and Installation Experts are located in Hamburg PA and proudly serve Wyomissing PA, Emmaus PA, Breingsville PA, Orwigsburg PA, the Berks county area and surrounding counties. Request your FREE in home Kitchen Design consultation or a FREE budget Guide, or call (610) 562-4700.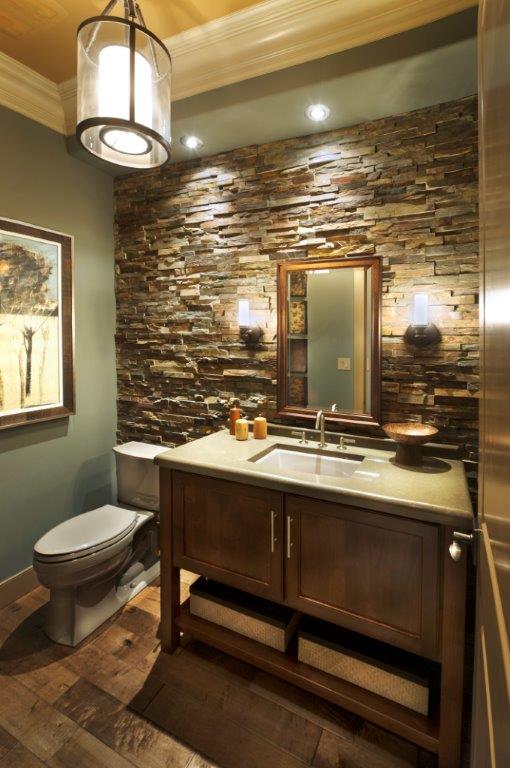 Bathroom
Our team is the most experienced Bathroom Cabinets builders and installers in the region. We handcraft Bathroom Cabinets to your specifications with superior quality and skill. Our unique "we do it all" services to bathroom remodeling keeps our customers happy and projects on schedule. We have a single source team of Designers, Cabinet Makers and Installation Professionals working to help you from initial concept to project completion. We are located in Hamburg PA and proudly serve the Berks, Schuylkill and surrounding counties. Request your FREE in home Bathroom Design consultation or budget Guide!
Your Ideas
If you are looking for custom built and installed custom cabinets, the Creation Cabinetry team is known as 'the best choice' in our area. With over 15 years of experience you can expect your custom cabinets will be superior in quality and affordable in price.  We handcraft Custom Cabinetry to your particular specifications. We would love to hear your ideas! Contact us today to get started with a free guide or consultation about your project.
Victory Closets
Victory Closets is a versatile, affordable, and reconfigurable organization system built in our cabinetry shop. We service all of our Creation Cabinetry clients as well as walk-in clients at our Hamburg showroom. Creation Cabinetry has been manufacturing parts for Victory Closets since 2014, and an authorized dealer since 2016.
About Us
Creation Cabinetry features several lines of cabinets from which to choose. Constructed from select high-quality materials by our craftsmen, your kitchen, bath or specialty room is designed with your lifestyle and unique personality in mind. You select the door, wood specie and styling options that best reflect your individual tastes and styles to create that one-of-a-kind custom room of your dreams.
Installations
Our installations are performed by some of the same individual craftsmen who helped you create your specialized design, took your room measurements and built the cabinets. This insures a perfect united fit for your entire collection. It insures that if there are any adjustments to be made, they will be done with the finest of craftsmanship, equaling the quality of the cabinets being installed. Finally it insures your peace of mind.
Customized Designs
Creating a design for your kitchen, bath or specialty room is a specialized service that we provide for you. Our skilled designers consider lighting, venting, plumbing, general electric (outlets, switches, etc.) and the practical use in the creation of a specific design for you. The overall look of the design is important as well, and our designers will be happy to work with you in creating both a beautiful and functional customized cabinet set.
valued Client Testimonials
″Thank you Mike & Ray and your crew, job well done!″
Sharon R., Berks County, PA
″I really have to commend you on recommending Creation Cabinetry. They have been absolutely wonderful to work with! Mike has been extremely helpful in all aspects; suggestions, explanations, designs, and working with our budget. I know that Mike has gone beyond his job description to make us happy.″
Rob
″Everything looks great! Thanks again.″
Gary M., Harrisburg, PA
″Thank you very much for the awesome customer service today!! Even though I know the world doesn't revolve around me, you kind of made it feel as though it did today!! 🙂 Much Appreciated!″
Andrea C., Orwigsburg, PA
″I am so happy. No, I am delighted beyond belief. So far not a single misstep, kudos! Microwave and hood are being installed today. I can't begin to tell you how beautiful the craftsmanship is. I can't believe this is my kitchen. Have a great day!″
Ronda M., Phoenixville, PA
″Thank you so much for you quality workmanship, we really love our new kitchen. Say thank you to the crew and Deb from us. Keep up the beautiful work!″
Marty & Nina C., Reading, PA
"We get many compliments on your work. Thank you!!"
Deb P. Schuylkill Haven, PA
″Just a quick note to tell you how pleased we are with our new kitchen. It turned out better than I imagined. Thank you so much.″
Kathy W., Hamburg, PA
″My cabinets are exactly what I wanted. Thank you for another nice job.″
Virginia R., Leesport, PA
″Thank you all for making the kitchen so beautiful. We have tons of storage and everything goes together perfectly. It truly looks great!″
George and Donna H., Douglassville, PA
″To thank you for an amazing job on our kitchen remodel. The outcome exceeded our expectations – a new/fresh kitchen that fits perfectly into our home. Those who have seen it comment on how well the new kitchen maintains the style of the house. We are so very pleased with the final result and want to thank you for all the special attention and detail you gave in making our kitchen look amazing! Many thanks!″
Phil G. and Deb F., Hamburg, PA
″Thank you!! I'm very pleased with the looks and the convenience of the TV stand. It is what I had pictured in my mind.″
Mary W. Hamburg, PA
″Thanks for another great job.″
Pat C., Kempton, PA
″Thank you for the awesome kitchen cabinets. I love my new kitchen!"
Chris R., Reading, PA
″I am very glad we found you and the Creation Cabinetry team to build and install our kitchen. I want you to know how much I appreciate all the time you took to meet with us, to explain the designs, materials and the plans – many times. Being able to see the different designs you created was a key to the project.″
Gail P.
″Everyone loves the cabinetry in our kitchen. You were great to work with, very impressed with the service you gave us…great experience! We definitely refer you to many. Thanks again.″
Toni A., Leesport, PA
″Thank you! Thank you! I love my new kitchen.″
Teresa G., McLean, VA
″We just love the kitchen. I don't think a day goes by that we don't say how much we love it. Creation Cabs did a great job.″
Mrs. McBeth, Reading, PA
"Thank you so much for everything. Beautiful work & such a pleasure to work with."
Christopher A., Schuylkill County, PA
"We absolutely love everything! I still can't believe how much bigger my kitchen is & it's in the same configuration of my old kitchen!!! The bathroom cabinets are beautiful & they look great."
Chris A., Pottsville, PA
Get in Touch with Our Staff